National Portrait Gallery
Founded in 1856, the National Portrait Gallery houses the finest collection of portraits in the world. The Gallery aims to promote the appreciation and understanding of portraiture in all media, offering a unique insight into the men and women who have shaped British history and culture from the late Middle Ages to the present day. Located just off Trafalgar Square, the Gallery is among London's most popular attractions, attracting over 1.5 million visits in 2019.
The Gallery currently employs around 280 people (as of March 2020). It has a varied workforce, encompassing highly specialised curatorial art historians and academics, educators, fundraising staff, conservators, and art handlers, as well as traditional back of house activities covering a range of operational functions including HR, Finance, IT, Digital and Communications.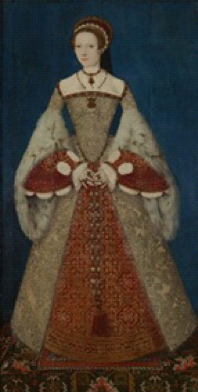 A non-departmental government body to the Department of Media, Culture, Media and Sport (DCMS), the Gallery is a charity with a remit to look after and give free access to the national collection of portraiture. It is interesting to note that it generates 70% of its own income and has increasingly taken a business-like approach to balance achieving these statutory responsibilities with self-generating income to cover its costs
The Gallery is now closed for three years as part of Inspiring People, an extensive £35.5m redevelopment project which includes a comprehensive re-display of the Collection, a significant refurbishment of the building, the creation of a more welcoming visitor entrance and public forecourt and a new state of the art Learning Centre.  During the closure period, key works from the Gallery's Collection will remain on public display through a series of nationwide collaborations.  The Gallery had to shut its doors on the 18th March due to the Coronavirus pandemic and had hoped to re-open to visitors before the scheduled closure, but in line with UK government guidelines the building will not now reopen before the refurbishment work commences.
Situation
In 2016 there were some key HR related issues.
HR was not seen as adding value and acting as a strategic resource to the organisation
HR processes were often seen as bureaucratic and not business focussed
HR was not seen to possess the some of the skills needed to support organisational development and change
Solution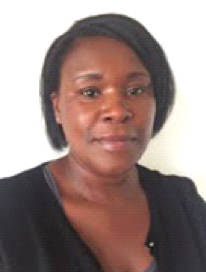 Russam placed the highly experienced Lornette Pemberton as Interim HR Director.  Lornette is a hands-on and outcome focussed HR professional with deep experience across education, housing and the public sector on an employed and consultancy basis. Previous roles included Head of Corporate Services for Local Space Housing Association and HR Director for Griffins Schools Trust.
Working with Director and Deputy Director of the Gallery, Lornette created and implemented a simple plan for revitalising the HR function and driving change:
Restructuring of the HR team
Providing leadership and stability; including mentoring and training; and a highly consultative role helping senior leaders to effect change
Reviewing of HR systems, processes and policies and developing a plan for change
Moving HR away from being a barrier and making it a "go to" place for getting things done across the organisation, making HR customer focussed acting as an internal agency with improved integration of the HR function within the organisation (HR business partner model)
Liberate the HR team to take some risks and be more dynamic; being more pragmatic, agile and flexible
Get key projects done right and first time. For example, a project to bring payroll over from the finance division
Promoting a culture of respecting each other and valuing the diversity of the organisation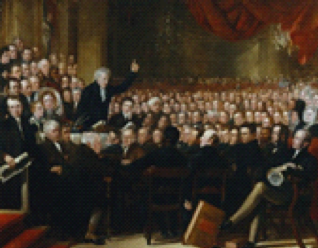 Results
Lornette had to make tough decisions and use strong management and leadership to get things done. Her colleagues respected her "quietly determined" approach towards tackling the challenging situation. Her interim role was extended and now novated to a fixed term contract to see through the people aspects of the Gallery closure. There is also a great relationship with the Trade Unions.
HR is now valued and recognised which is a testament to the changes she has managed to implement. Results were seen in weeks; not months or years.  The HR team are now ready and prepared to deal with anything including the Gallery closure and related workforce change programme.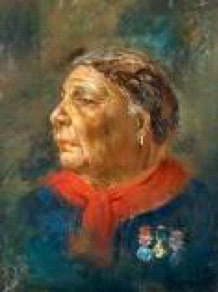 "Now HR is sought out. The perception of HR is very, very different; not just for core HR issues but the HR team think and act more strategically to partner with all areas of the Gallery."
The team can now operate in the "added value" space; working on much more strategic initiatives like leadership development, well-being and organisational design. They have been on the front foot with Covid-19 and all the furlough and workforce issues that have arisen.
"I've really enjoyed working here. Colleagues are passionate and committed. I hadn't realised and appreciated fully how art can have such an impact on someone visiting a gallery and seeing how they can learn from a portrait. The breadth of the work at the Gallery is immense – from outreach programmes to restoration and education; amazing to see how much work goes into putting a picture on the wall."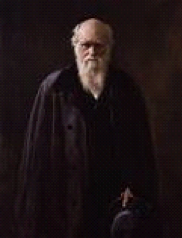 Portraits do inspire and make you think and reflect. It was Charles Darwin who famously said, "It is not the strongest of the species that survives, nor the most intelligent, but the one most adaptable to change." It can be difficult for an organisation founded in 1856 and seeped in history to adapt; but that is exactly what has and continues to happen at the National Portrait Gallery.