Interim Management
Senior talent with flexibility
Interim executives are a vital resourcing option as companies deal with disruption and change. In addition to typical challenges such as restructuring, evolving technology, specialist skills set, the impact of the pandemic and Brexit has led to an increased demand.
These are unpredictable times and a flexible approach to resourcing strategies is essential for an organisation to remain competitive.
Our offering
With our 40 year history in the interim market most recently led by Jason Atkinson we respond immediately to our client's challenges providing them with human solutions to their unique business challenges
International: we deliver through our 37 international offices and with proven interim managers on the ground in over 80 countries around the world.
Talent Pool: With 38,000 professionals registered we have the largest skilled pool of its kind in the UK and available worldwide (an elite global pool of over 4,500 top level and vetted interim managers)
Expertise: Experience and knowledge to rapidly understand your business. We match the right interim not only to strategic need, but also to your values and culture.
Sector experts: Your experienced Russam Consultant has the sector knowledge to find the interim solution quickly. Our markets range from financial and professional services to manufacturing and logistics, healthcare, and technology to the public sector and not for profits. Vital skills in high demand include financial and operational restructuring, turnaround and change management, IT and digital transformation, supply chain transformation and HR.
Functional roles:  Finance, marketing, technology, legal, business development, regulatory, operational, human resources and more.
Please see our best practice Guide and let us know if we can help.
Also in this section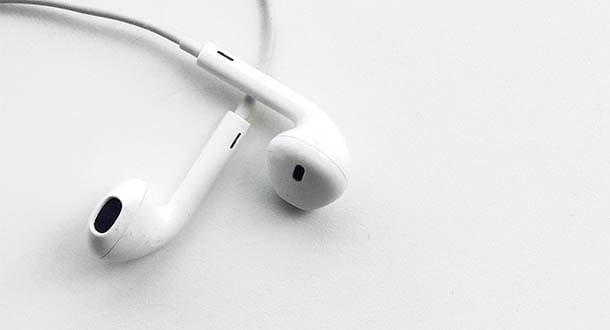 Interims in Action
Listen to our podcast on Soundcloud
Dr. Reinhard was the best interim consultant that we have hired, we are extremely pleased with him
Chris Bell, Partners, Bridgepoint
We chose Russam for our interim resourcing roles for a few simple reasons: They understand our business and they deliver on our business requirements. They deliver the right people, with the right skills, for the right project. We have now taken on two senior interim project managers that have helped us to deliver on our business plan
Lene Nielsen, Vice President Human Resources, Rothschild Bank AG
Richard has overseen a transformation of our Group's governance and leaves us in a much stronger position. He has made a huge contribution
Mark Way, CEO, Odeon Cinemas 
As organisations move through various transformations in today's difficult economy, the flexibility and expertise offered by interim managers is invaluable. These are fluid times and a fluid approach to resourcing strategies is vital if organisations are to remain competitive. Highly skilled interims offer precisely that support
Penny Davis, People and Talent Director (former), Balfour Beatty 
Companies don't create value from legacy thinking of what has gone before, the opportunity for the WIL Group's approach is therefore huge – it offers the platform to disrupt, and then to create new value.
Antony Perillo, Group Director Sourcing & Product Development, Clarks
Interims are proving their value in every single transformation, in many different ways. Clients in every sector are achieving strategic, financial and efficiency benefits by employing interim professionals. It is this that is driving both Russam and the WIL Group's rapid growth in digital transformation projects worldwide
Cathy Kay, Managing Partner, Russam 
You have provided us with so many outstanding individuals who are doing a great job fixing the business.
Grant Cox, Head of Europe, Bidcorp
One of the key benefits of employing interim managers is that they can bring a wealth of experience and sector knowledge. They are not afraid to question the status quo and their fresh perspective and independence often delivers great results
Mike Innes, Senior Partner, Graphite Capital 
Russam really understand our business and have formed a strong relationship that goes way beyond recruitment. The principals have deep industry knowledge and the company hosts thought provoking networking events and invite us even when we are not working with them. They are very credible people who are great to work with
Marcus Lee, Head of Resourcing, Santander
We have a good working relationship with Russam – they understand our business and have consistently found high quality, heavy-weight interims very quickly that have not only been competent but are the right cultural fit for our business
Martin Totty, CEO, Barbon Insurance
"Russam and the WIL Group creates a fresh and innovative approach for global organisations seeking interim and transformation
expertise to provide some of the world's top business talent across a very wide range of disciplines."
Asma Aidi, Head of Transformation, Vodafone
We were undertaking a major change management programme, transforming our culture into a commercial organisation. We needed to hire people with specialist skills and experience to lead this transition. Russam understood the challenges that we faced and sourced highly experienced interims to work with us and help us transform the organisation into the modern, commercial and successful company that we are today
Kath Hollister, HR Director, Ericsson, Red Bee Media
Interim Management case studies
Client: Evac Group, acquired by Bridgepoint Capital in 2017 Mission: Interim Chief Transformation Officer & Deputy CEO Evac is a global market leader in the provision of environmentally friendly waste, wastewater, and water management systems…
Why use interims?
Businesses hire interims for any number of reasons, including:
Bringing in highly experienced senior management or niche technical skills for a limited period to solve a defined problem or drive performance improvement
Going international by entering new markets around the world
Managing a complex project or situation that is in crisis
Developing new products and ventures
Managing major restructuring or turnaround situations
Leading business and digital transformation
Managing M&A transactions from bid/ tender through to completion and post-transaction integration
Managing business disposals and closures
Filling management gaps during maternity or illness or following departures
What are the advantages?
Availability – often available immediately, whereas hiring in a senior role can take more than six months
Quick results – interims are accustomed to a short honeymoon period. They are focused on quick wins and results and building relationships rapidly
Value for money – interims charge a day rate and are only paid for the days they work. Unlike an employee, they do not receive bonuses, holiday pay and other benefits (i.e., pensions, healthcare, and company car)
Experience – interims will bring instant experience and capability. They know best practice and will have encountered different situations at several corporates, often within the same peer group
Objectivity – interims are objective and independent. They are short term rather than seeking an extended career so are not afraid to question the status quo and their fresh perspective often delivers impressive results.
Contact us today about interim management