Associate Director - Russam Commercial & International Business
Your Russam contact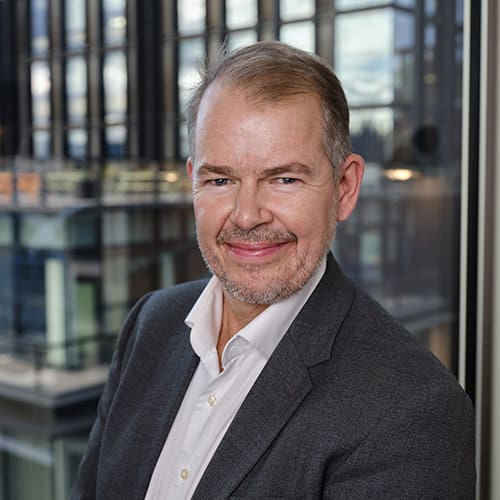 Jason Atkinson
Managing Director
London, UK-wide, International and Homeworking
The Organisation
In 2022 Russam will turn 40 years of age; the UK's longest established Interim Management provider. Our mission is to help our clients and talented candidates to thrive.
With a track record of international projects, Russam is experiencing strong growth in its activity and is accelerating its development strategy.
We have navigated carefully through the pandemic and have a clear plan for growth and innovation across all of our areas of business. We need to bring in great people to make this a reality. This includes creating a clearer image that we are truly international; that we can deliver interim executive solutions all over the world for our clients. This is enabled through our founding membership of the Worldwide Interim Group (www.wilgroup.net) just over 7 years ago. It is a powerful group to be part of and we handle both inbound and outbound projects on a regular basis, but it is time for serious growth. The WIL Group provides access to top level talent through the 37 international offices of its members and selected correspondent contacts.
Russam is looking to appoint several top-quality Associate Directors. The first appointment will be an individual to replace our very valued colleague John Wilson who has just retired after 22 years with the team.
Do you want to consider an exciting and entrepreneurial change and invest in an ambitious and collaborative project? Do you want to continue to contribute to the transformation of companies, to immerse yourself in various sectors of activity? Do you seek huge variety in a new career? Please get in touch if this opportunity speaks to you; or please don't hesitate to share this opportunity!
Further details:
Role and Responsibilities:
The key purpose of the role is to take over the reins as "Ambassador" for our involvement in the global interim group and build up the number of international projects that we have. This focus may also lead to purely domestic projects and this is also an important aspect of the role. Specifically:
Cultivating UK clients and key contacts to provide them with interim management and interim consultancy support outside of the UK
Coordination of live projects and involvement in the international operations meetings and key cross-border committees. For example, we have small groups of experts operating in smart mobility/auto, ESG, private equity etc.
Pitching for new work and taking briefs (though the Russam delivery team can support execution) – we always play to people's strengths and bring in the right support
Finalise and roll-out a new marketing & communications plan to target the right clients
Being proactive with our international partners and contacts to leverage their domestic relationships and open up the doors here in the UK.
We are looking to structure arrangements in a highly flexible and entrepreneurial way. We have several options for how we structure things. We are very open minded and will provide support to help hit the ground running and develop the business. We have many of the building blocks in place but need further expertise to really achieve lift off. A £100k OTE is the target for the first year; there will be a base salary element.
The Desired Candidate:
A director level background in industry or management consultancy where you have experience of managing multiple and complex projects and understand the type of transformative solutions we are providing to our clients. We are looking to our established interim database for candidates to join us; people that know how our industry works
Experience and expertise in one or more of the following sectors: Manufacturing/Engineering, Aerospace & Defence, Pharmaceuticals, Energy, Telecoms, and Private Equity
A verifiable track record of business development in an international context
Evidence of entrepreneurial flair in opening the doors of senior decision makers in multinational businesses
Highly networked
Candidates need to be resident in UK.
How to Apply:
Please send your CV through the Russam portal or to Jason directly ([email protected]). Or phone through for an initially, confidential conversation about the role.
Deadline for applications Monday 22nd of November 2021