European Business Development Manager
Your Russam contact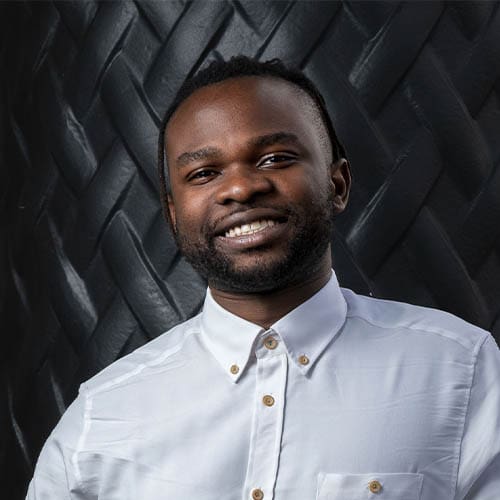 Eddy Nsabue
Account Manager
Russam is representing an innovative drive-train manufacturer that has increased the bicycle chain's efficiency, longevity, and sustainability. Their modernisation of this technology solves the functional issues in the emerging Cargo e-bike sector. They are searching for a European Business Development Manager to support their expansion in the Cargo e-bike sector that is rapidly growing in the European market.
Role
The European Business Development Manager will be the European Sales Leader for this rapidly growing engineering company that is driving double-digit growth in an industry that includes newcomers and companies supported by larger groups.
The European Business Development Manager will:
Develop and implement a strategic sales plan to increase the speed of new customer growth. Initial focus primarily on target customers in the Netherlands and Germany, especially a) Cargo e-bike manufacturers b) Courier fleets operators that are using Cargo e-bikes c) Repair services providers to courier fleet operators.
Meet sales financial objectives by engaging and securing customers, creating projections, preparing an annual budget, scheduling expenditures, analysing variances, and initiating corrective actions.

Build and maintain positive customer relationships.

Prepare quotations and document all related actions and discussions.

Ensure that staff and external sales reps meet or exceed activity standards for prospecting calls, appointments, presentations, proposals, and closings. Understands sales reps' individual strengths and weaknesses, knows what motivates each agent, and knows how to get the best from everyone.

Determine annual sales quotas; project expected sales volume and profit for existing and new products; analyse trends and results; establish pricing strategies; recommending selling prices; monitor costs, competition, supply, and demand.

Conduct regular coaching and counselling with staff to ensure accountability, build motivation, and improve selling skills.
Desirable individual:
The European Business Development Manager will persuade customers to adopt and implement the innovative technology. The successful candidate has been a sales leader at a growing drive-train manufacturer or distributor with entrepreneurial companies, including cycling and bike component parts.

They understand the right processes, procedures, and people to put in place to ensure they can drive and sustain impressive growth. This professional will impress the market with the company's growth and impress customers, partners, and other stakeholders with how well they execute their plans.

They will understand the chain drive components industry, including cycling.

Has commercial acumen sales, negotiation, and business skills, with a proven track record of building and managing customer and partner relationships.

Recruits great salespeople and is always on the lookout for talented people, inside the company, recruits and in the company's customers and partners.

A great communicator, speaking, writing, and listening as well. Constantly learns from customers, partners, and team members and ensures they are well-informed. Fluent in written and spoken English and German.
If you are interested in this excellent opportunity, please upload a current CV, and short supporting statement detailing how you meet the requirements of the role.
For an informal discussion about the role, please contact Eddy Nsabue on [email protected] or call 07825 459789.