RNIB - Vice Chair of Regulated Services and Safeguarding Committee
Your Russam contact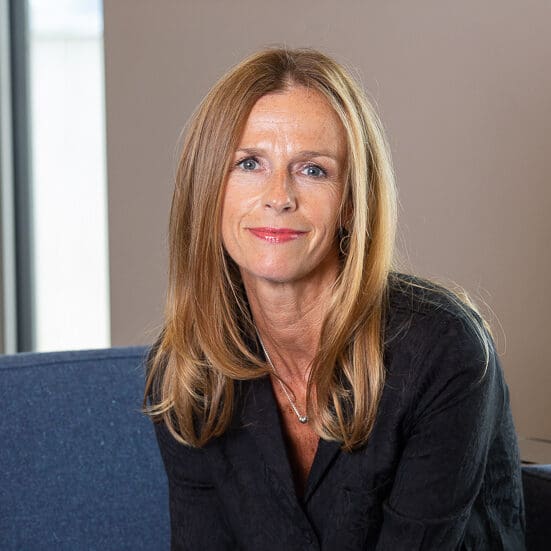 Melissa Baxter
Managing Partner – Charities
The RNIB Board of Trustees is seeking a Vice Chair for its Regulated Services and Safeguarding Committee (RSSC).
§ London
£ Consultancy Rates
Reference 7168
The organisation
The Organisation
The Royal National Institute of Blind People (RNIB) is one of the UK's leading sight loss charities and the largest community of blind and partially sighted people.
RNIB recognise everyone's unique experience of sight loss and offer help and support for blind and partially sighted people. Everyday 250 people begin to lose their sight. RNIB has a crucial role to play in creating a world where there are no barriers to people with sight loss. They want society, communities and individuals to see differently about sight loss.
The Role
The RNIB Board of Trustees is seeking a Vice Chair for its Regulated Services and Safeguarding Committee (RSSC). The purpose of this Committee is to:

Provide assurance to the Board of Trustees of RNIB on the safeguarding of all adults and children who are supported by, and work with RNIB;
Oversee, champion and provide advice on RNIB's safeguarding policies and procedures and monitor safeguarding compliance; and
Provide assurance and scrutiny of performance and risk for all RNIB's regulated services, including compliance with regulatory standards.
The Committee meets every two months. RNIB is currently undertaking a review of its Committee structure and will be reviewing RSSC's terms of reference in early 2022. It is hoped that the successful candidate will actively contribute to this and help shape the future RSSC.
Responsibilities of the Vice Chair of RSSC

To provide independence, challenge and scrutiny to RNIB's safeguarding by attending RSSC meetings as a non-Trustee member and actively contributing to the delivery of its Terms of Reference.
To meet regularly with the BSLT (Board Safeguarding Lead Trustee and Chair of the RSSC) and support them to deliver their role effectively by:

providing expert advice and guidance on safeguarding matters;
supporting them to carry out their duties, as requested;
supporting them to shape RSSC's role and membership going forward;
helping them to promote a positive safeguarding culture at RNIB and to champion this across the organisation; and
chairing the meetings where the BSLT is unavailable.

To support RSSC and the BSLT to proactively promote a robust forward safeguarding agenda by keeping abreast of safeguarding issues and horizon-scanning, and feeding this into forward agenda planning and driving debate in meetings.
As someone with specialised knowledge and training in respect of safeguarding, to act as an independent resource to advise, on request, the BSLT; RSSC; the Board; and management in respect of safeguarding matters.
If requested, to support the BSLT in respect of whistle-blowing matters brought to their attention.
Person Specification
Essential criteria

Substantial professional experience in safeguarding policy and practice at a senior level, ideally in an organisation similar in nature and size to RNIB.
Ability to build strong working relationships with stakeholders including Trustees, fellow RSSC members and staff.
Confident and effective communication and influencing skills, with a willingness to provide constructive challenge to peers and the Executive.
Ability to work effectively as part of a team that makes collective strategic decisions.
Ability to think strategically and analyse complex information and concepts.
Understanding of and commitment to the work of RNIB and the issues that it faces.
Desirable criteria

Experience of safeguarding in the disability sector.
Experience of a non-executive role in another charitable or public sector organisation, for example, as a Trustee.
Knowledge of the statutory duties, responsibilities and liabilities of Trusteeship.
Further Information
For comprehensive information about RNIB, the role and the person they are looking for, please download the Candidate Information Pack:
https://trustees-unlimited.co.uk/wp-content/uploads/2021/10/RNIB-RSSC-Vice-Chair-Recruitment-Pack-01.pdf
How to Apply
If you are interested in this excellent opportunity, please provide the following:

A supporting statement, which addresses and provides evidence against the criteria set out in the person specification. The supporting statement provides you with the opportunity to explain your motivation for applying, as well as highlighting how your experience and achievements fit with the requirements of the role. As such, it is an important part of the application process. Please also include a note stating whether you are interested in taking on this role as a paid or voluntary position.
A copy of your CV.
Our diversity monitoring form should also be completed and returned. The information you provide in this form will not be shown to the Selection Panel and will play no part in the assessment of your application.
All applications should be sent to Melissa Baxter. Melissa's email is [email protected]. For an informal discussion about the role, you can contact Melissa on 07789 985 229.
Closing date: Tuesday 9 November 2021
Preliminary Interviews with Trustees Unlimited: W/C 22 November 2021
Interviews with RNIB: W/C 3 January 2022
Closing date for applications