Trustees - Affinity Trust
Your Russam contact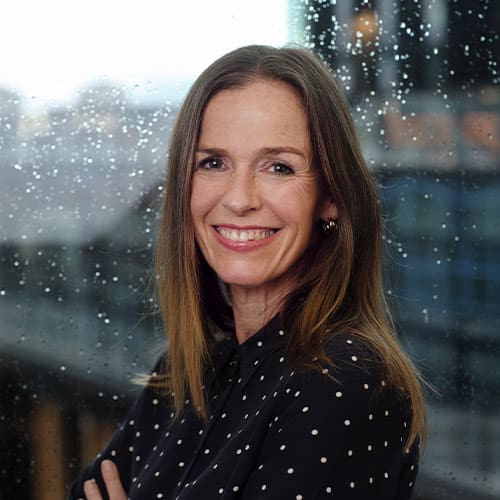 Melissa Baxter
Managing Partner – Charities
There is remuneration of £5,518 which is reviewed by the Independent Panel for Trustees.
We have Trustees who are reaching the end of their term of office later this year and we are now seeking two new Trustees to join our Board. We are particularly interested in people who have experience of social care from a practice perspective and/or commissioning gained from working for local authorities and/or the NHS.
The Organisation
Affinity Trust supports over 900 people with learning disabilities across England and Scotland, enabling them to live as independently as possible.
We have a track record of supporting people with more complex needs including autism, mental health needs, and profound and multiple learning disabilities.
Affinity Trust has been supporting people with learning disabilities for 30 years and believes that everyone with a learning disability should receive the high quality, person centred support they need to enable them to live their lives to the full as valued members of their community.
More information about Affinity Trust and their work can be found at https://affinitytrust.org/
The Role
The Board is responsible for the overall governance and strategic direction of Affinity Trust and for developing it's aims and objectives in accordance with Affinity Trust's Articles and other legal and regulatory requirements.
A Board member is expected to act in the charity's best interests, without regard to his or her own private interests and to safeguard the good name and values of the charity. Board members use any specific knowledge or experience they have to help the Board reach sound decisions. This will involve scrutinising papers, leading discussions, focusing on key issues, and providing advice and guidance, as requested, on new initiatives or other issues relevant to the area of the organisation's work in which the Board member has special expertise. Board members must accept ultimate responsibility for directing the affairs of Affinity Trust, its solvency and that it operates in accordance with its rules.
There is remuneration of £5,518 which is reviewed by the Independent Panel for Trustees.
Key Duties
1. To attend scheduled Board meetings, sub-committees to which you may be appointed and other meetings as may be arranged from time to time.
2. To work in partnership with the rest of the Board, the Chair and the CEO to deliver Affinity Trust's objects, set its strategic direction and uphold its values.
3. To ensure that Affinity Trust complies with all legal and regulatory requirements, including its governing document and any other relevant legislation and regulations.
4. To ensure that Affinity Trust's governance is of the highest standard.
5. To contribute to Affinity Trust's achievement of best practice in relation to the quality of support it provides to its beneficiaries and in its employment practices.
6. To perform duties in a diligent manner and use your best endeavours to promote, protect, develop and extend the business of Affinity Trust.
7. To avoid any conflict of interest and to declare any conflict which arises.
8. To agree any delegation of authority and ensure such delegated authority is clearly expressed and accountable.
9. To be the guardians of Affinity Trust's assets, taking all due care over their security and usage, ensuring that they are used exclusively in pursuance of the agreed objectives.
10. To appoint and appraise the Chief Executive.
11. To be an ambassador for Affinity Trust, safeguarding its good name and values.
12. To contribute actively to the Board of Trustees, using any specific skills, knowledge or experience to help the Board of Trustees reach sound decisions maintaining corporate responsibility and confidentiality.
The Person
Due to the experience, we will be losing when current trustees leave later this year, we are seeking to recruit people who have experience of social care from a practice perspective and/or commissioning gained from working for local authorities and/or the NHS.
• Broad understanding of the role of a Trustee/non-exec Board member
• Awareness of and commitment to principles of good governance
• Ability and willingness to work as part of a team and share collective Board responsibility
• Ability to act as a 'critical friend' to the Chief Executive and senior team
• Willingness to commit at least nine days a year to Affinity Trust work
• Awareness of safeguarding and its role in protecting vulnerable people
• Commitment to equality and diversity as it applies to Affinity Trust's beneficiaries and to how the organisation, including its Board of Trustees, operates
• Willingness to undertake relevant training from time to time
• Understanding of the challenges and opportunities across the social care and health sectors
• Senior experience of social care gained working in a local authority
• Experience of social care commissioning gained working in a local authority or the NHS
Further Information
For comprehensive information about Affinity Trust please download the Candidate Information Pack.
How to Apply
To express your interest in the role, please submit the following:
• An up-to-date CV with details of two referees. We will not contact them without your permission.
• A supporting statement that outlines your motivation for applying and addresses the criteria in the Person Specification.
If you have any difficulty uploading your application or if you would like to have an informal and confidential discussion about the role, please contact Melissa Baxter: [email protected] | 07789 985 229
Closing date for applications: Friday 10th June 2022
Preliminary discussions with Trustees Unlimited: Week commencing 13th June 2022
Informal Conversation with Leo Sowerby and people we support: w/c 27th June 2022
1st Stage Interview with Affinity Trust: Week commencing 4th July 2022
Final interview with the Appointments Panel: Week commencing 11th July 2022