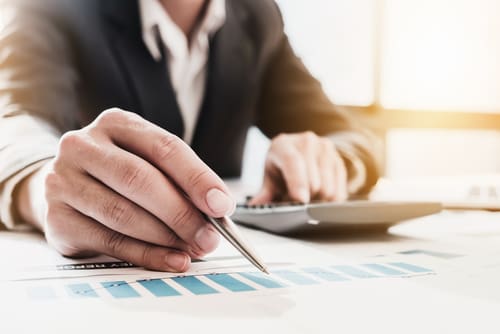 Private Equity
You're an expert at what you do. So are we
As opportunities to create value in the Private Equity sector continue to grow, you are constantly negotiating an increasingly complex and competitive market. Our Private Equity clients want a trusted recruitment partner to work with as they navigate their way through challenges.
We provide the best talent management solutions at every phase of a Private Equity transaction – from evaluating a potential acquisition, through to building the portfolio company, to selling it at the right price:
Evaluating a potential portfolio company, its management and operations
Early days of owning a portfolio company: Implement the 100-day programme
Midlife of owning a portfolio company
Exiting a portfolio company
Uniquely, we have built an elite talent pool of Interim Managers who have experience working with Private Equity firms. They understand the "Model" and its particular set of challenges including ambitious growth targets. They demonstrate transformational thinking and analytical rigour. We also offer a truly international reach through the WIL Group operating in 37 countries around the world.
Evaluating a potential portfolio company, its management and operations
Our experts will obtain the right information to make the best assessment about the current and future enterprise value. They have the knowledge and expertise to assess the management team, the operational processes and the specific business issues. We can also deliver non-executive directors or a CFO to prepare an acquisition, or a CEO to lead a management buy-in.
Early days of owning a portfolio company
We can provide senior executives who can implement a 100-day programme aimed at performance improvement or business turnaround. All our interims coach or replace the management team at short notice, when timing is critical.
Midlife of owning a portfolio company
At this stage our clients may need to create value through Buy & Build strategies; find suitable add-on acquisitions and integrate them into the business; develop new international markets or replace a CEO to reinvigorate the business. We can help at every step. We provide experienced people with the right skills – from integration managers to CEOs with Private Equity experience.
Exiting a portfolio company
Whether this involves other investors or the company being floated on the stock market, or both options being considered at the same time, the management team can be reinforced or rebalanced to create the best value at exit.
We can deliver experienced executive interim leaders at short notice to oversee lasting change. These executives can assume various responsibilities. They might be an experienced CFO who can help prepare for a public listing or an executive manager to support the exit transaction and make sure that management is aligned with the owner's and/or seller's agenda.
These individuals can replace or supplement your existing management team, working seamlessly across national borders if necessary.
We deliver through one of our four key service areas: Interim, Executive Search, Board Practices and Total Project Delivery.
Recent assignments in Private Equity
CEO – Insurance
Transformation Director – New Media Company
CRO – Care Homes
Group COO and Deputy MD – global leading marine manufacturing
IT Programme Director – Tech Education
CFO – Discount Wholesaler
MD – IT Software Company
HR Director – Aerospace
Operations Director – Business Process Outsourcing Company
Retail consultant – Footwear Company
Governance Director – Entertainment Company
Supply Chain & Logistics Director – Food Processing
FP&A – Music and Entertainment Group
FD – Holiday Parks
FD – Restaurant Chain
Operational Improvement Specialist – Plastic Components
Procurement Director – Agriculture
Our clients
Related case studies